Fiber Content:
100% Premium Acrylic
Weight:
Worsted
Knitting Gauge:
4.5 - 5 sts = 1" on #7 - 8 needles (4.5mm - 5mm)
Crochet Gauge:
11 - 14 sc = 4'' on I - K hooks (5.5 mm - 6.5 mm)
Yards:
1308
Grams:
600
Put Up:
Mini
Care:
Machine Washable / Tumble Dry Low
Brava Mini Packs
Versatility meets affordability; Brava is a 100% acrylic yarn that will keep up with all of life's adventures! Gentle enough for sensitive skin, Brava is a hard-wearing yarn that works wonders for projects where durability and easy care is a must. Hypoallergenic and machine washable, there is no fiber more accessible and dependable than acrylic, perfect for children, new knitters, and charity projects. With so much flexibility, generous yardage, and a wonderful range of bright and vibrant colors, every crafter can enjoy the endless possibilities of Brava.

Each set includes 24 of Brava's gorgeous colors, each just 25 grams (and 54 yards), in specially curated color selections. From baby clothes, Fair Isle, and amigurumi, to string art and pom poms, it is now easier than ever to pursue your color cravings.

View the entire Brava family.
{{ props.errorMessage || props.successMessage }}
28458 - Jewel 25gm

Features 25gm each of: Black, Caution, Celestial, Cobblestone Heather, Coral, Cream, Currant, Denim, Dove Heather, Dublin, Eggplant, Fairy Tale, Grass, Marina, Mulberry, Paprika, Peacock, Red, Rouge, Sienna, Solstice, Tranquil, White, and Wine



28457 - Rainbow 25gm

Features 25gm each of: Alfalfa, Black, Blush, Canary, Caution, Celestial, Clarity, Cobblestone Heather, Cornflower, Cotton Candy, Custard, Dove Heather, Fairy Tale, Lady Slipper, Marina, Mint, Orange, Red, Rouge, Seraphim, Sky, Tranquil, White, and Wine



28460 - Blues 25gm

Features 25gm each of: Alfalfa, Asphalt Heather, Avoado, Black, Celestial, Clarity, Cobblestone Heather, Cornflower, Denim, Dove Heather, Dublin, Fig, Grass, Hunter, Marina, Mint, Peacock, Peapod, Silver, Sky, Solstice Heather, Tidepool, Tranquil, and White



28459 - Reds 25gm

Features 25gm each of: Almond, Blush, Brindle, Cream, Canary, Caution, Coral, Cotton Candy, Currant, Custard, Eggplant, Fairy Tale, Freesia, Lady Slipper, Mulberry, Orange, Paprika, Persimmon, Red, Rouge, Seashell, Seraphim, Sienna, and Wine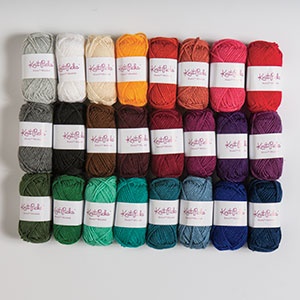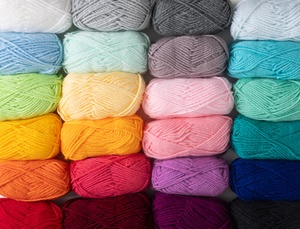 Rainbow 25gm
SKU: 28457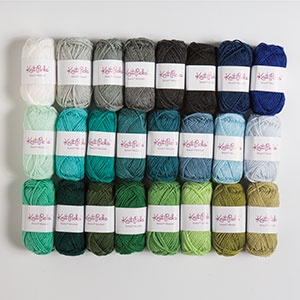 ---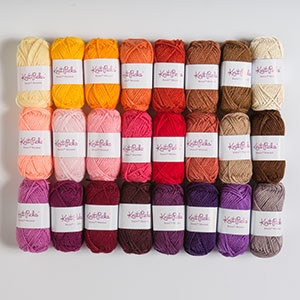 ---