Knit Pick's Fable Fur
Have you tried our Fable Fur yet? It's a ridiculously soft faux fur yarn that knits (or crochets) up beautifully at a bulky gauge. It makes a delightful faux fur fabric, perfect for all kinds of things like cowls, headbands, cuffs, collars, cat beds, blankets, slipper linings, and stuffed animals, to name a few! But, if you've never used anything like it before, it might be a bit tricky to work with. So we're here for you with some tips and tricks!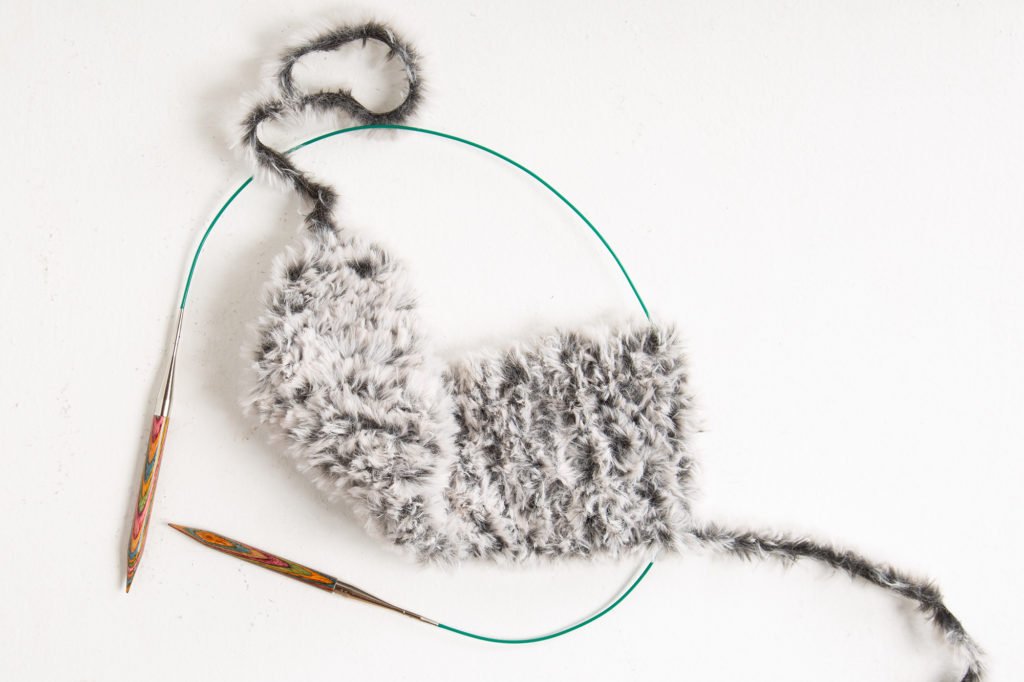 Tips and Tricks
First of all, relax and don't worry too much. The great thing about this furry yarn is that (most of) your mistakes will be totally invisible. Use whatever increase and decrease methods are easiest for you, because you won't see any right or left leaning stitches or slants. When seaming pieces together or picking up stitches, no need to worry about exactly where you're sticking your needle, as long as the pieces are joined evenly.
Here are a few of the only things you DO need to care about:
Be careful not to drop a stitch! If you lose a stitch, you might never be able to find it and bring it back up.
Use a row counter, or write down tally marks for how many rows you've worked, if you need an exact number. It's nearly impossible to count your rows. If you just need to work to a certain measurement, however, there's no need to keep track of rows!
Keep stretchiness very much in mind, when casting on, binding off, and seaming. Depending on your gauge, Fable Fur tends to make an extremely stretchy fabric, so a super stretchy and/or loose cast on and bind off is highly recommended.
Let's talk about gauge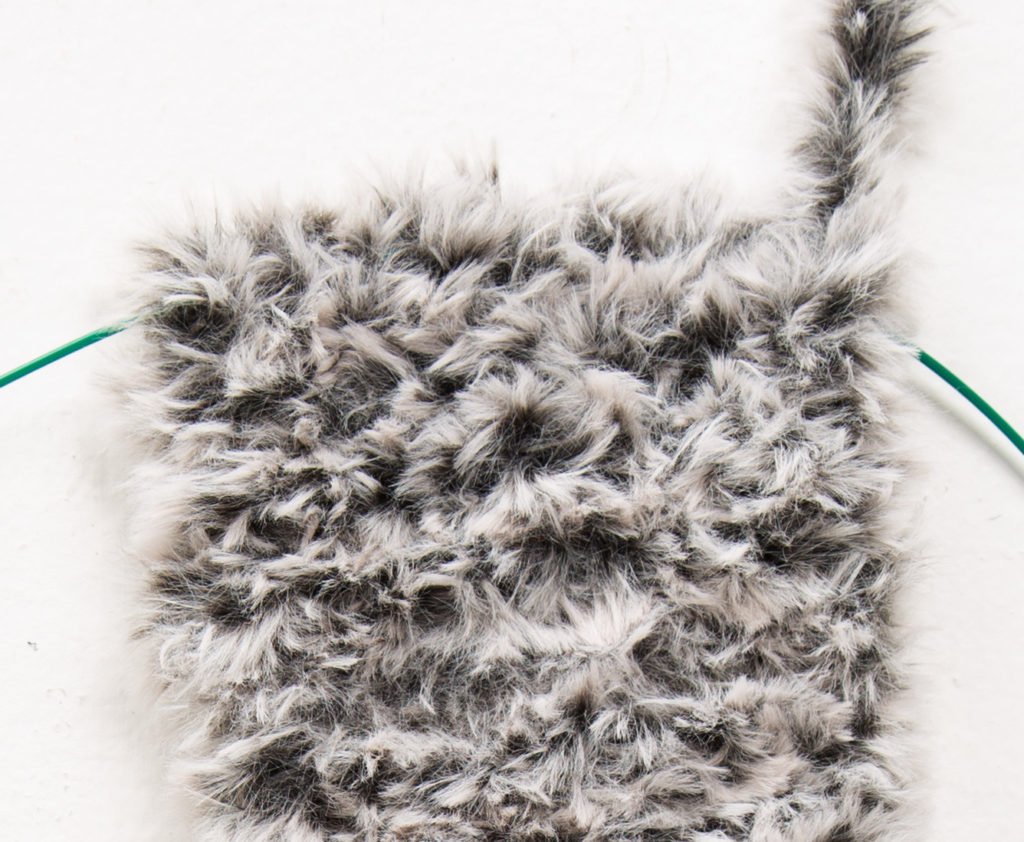 Depending on your project, you may not need to worry about getting a certain gauge. If that's the case, just make a fabric you like; if you're not sure what needles to use, knit up a gauge swatch and see if you like the result. You can knit very loosely with Fable Fur and not see holes in your knitting, so you may want to use larger needles than you might expect.
If you do need to measure your gauge, it can be very tricky. One way you might prefer to get a stitches per inch measurement is to keep your knitting on the needle/cord, flatten the swatch on a smooth surface, lay down a ruler to measure 4 inches, and then count the live stitches across the needle. This will be approximate, but that should be all that's needed with this yarn.
Colorway Transitions
For projects in the colorways that have color variation, blend between skeins by striping for a few rows back and forth when switching. There can be slight variations so this will ensure a smooth transition.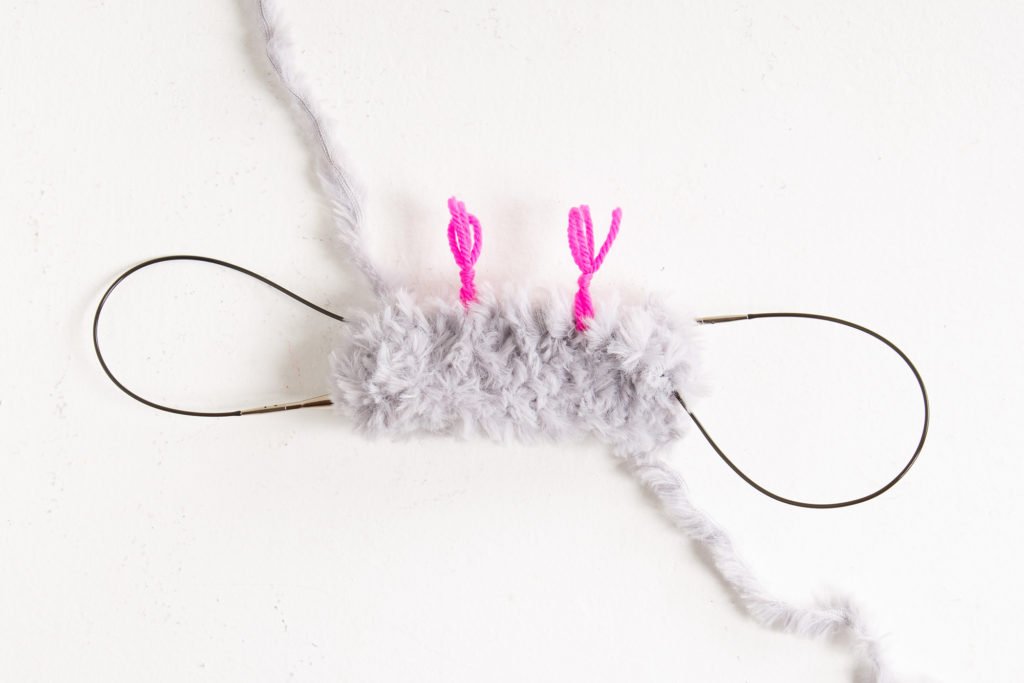 Stitch Markers
A tip that might seem obvious until you're knitting away and lose your place: use BIG stitch markers! This is some serious fur, and things can get lost in there. If you don't have big stitch markers handy, make loops from scrap yarn to use as markers works in place of "real" ones.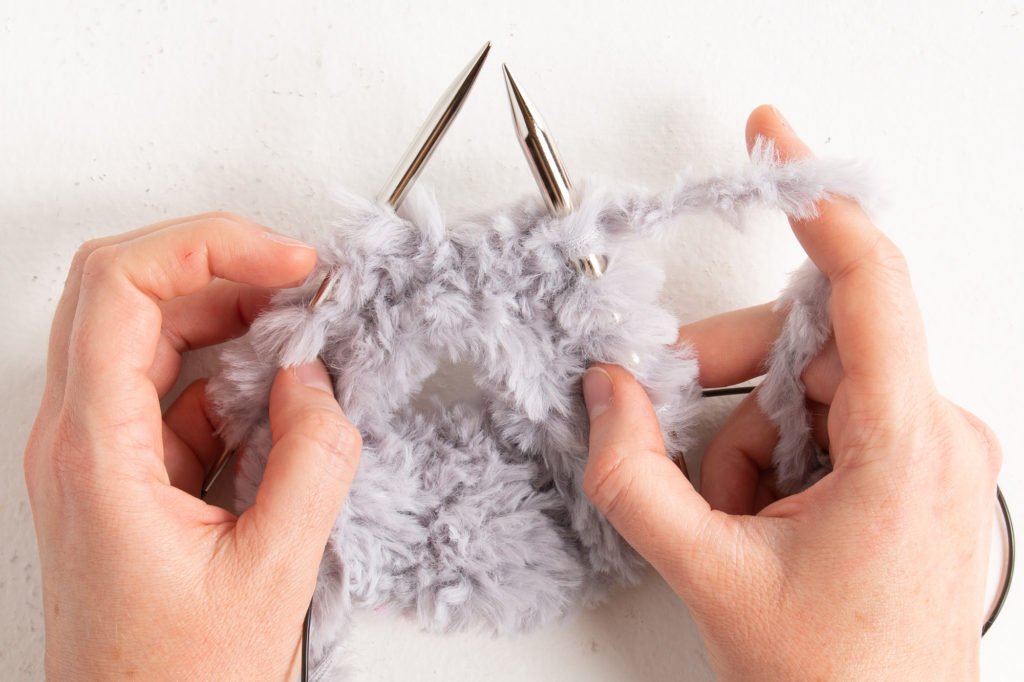 Use different size needles
If you're knitting in the round, you may like to use differently sized needle tips to help make it a little bit easier, especially if you're a tight knitter! The right-hand needle, or the needle on which the stitches are being made, should be the size you need to get your knit gauge. The needle you knit your stitches off of (or the left hand needle), can be a couple of sizes smaller. This way, your stitches are looser as they come off the left hand needle, making easier to pushing the needle through the stitches.
Threading Fable Fur
Here's a neat trick! If you need to thread Fable Fur (or any other thick/fuzzy yarn) through the eye of a yarn needle: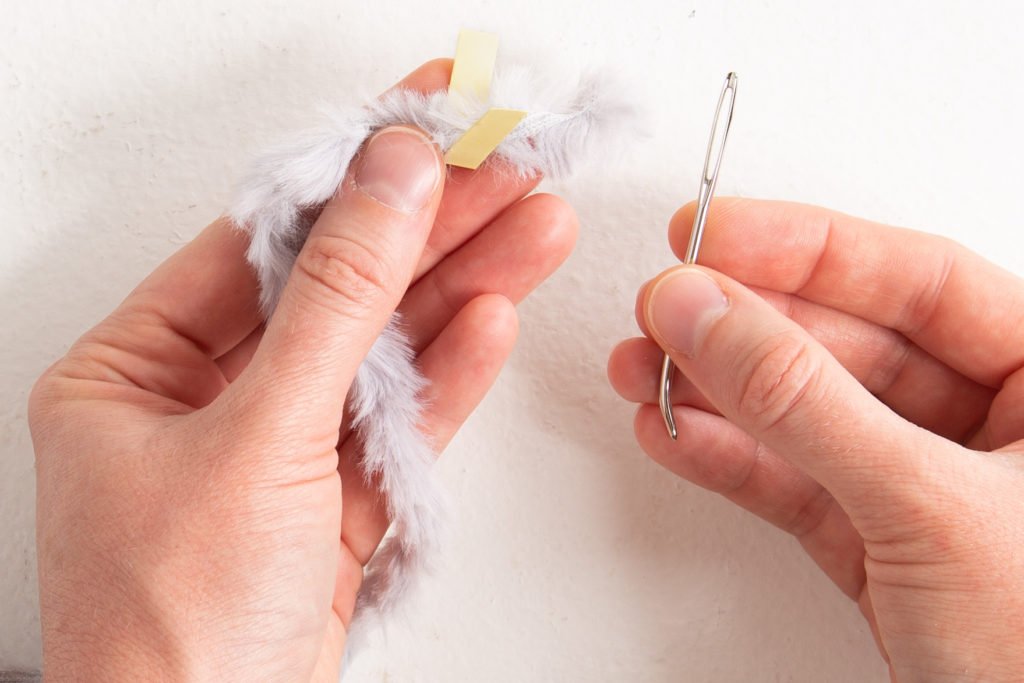 Grab a small piece of paper, folded in half, and place the yarn in the fold.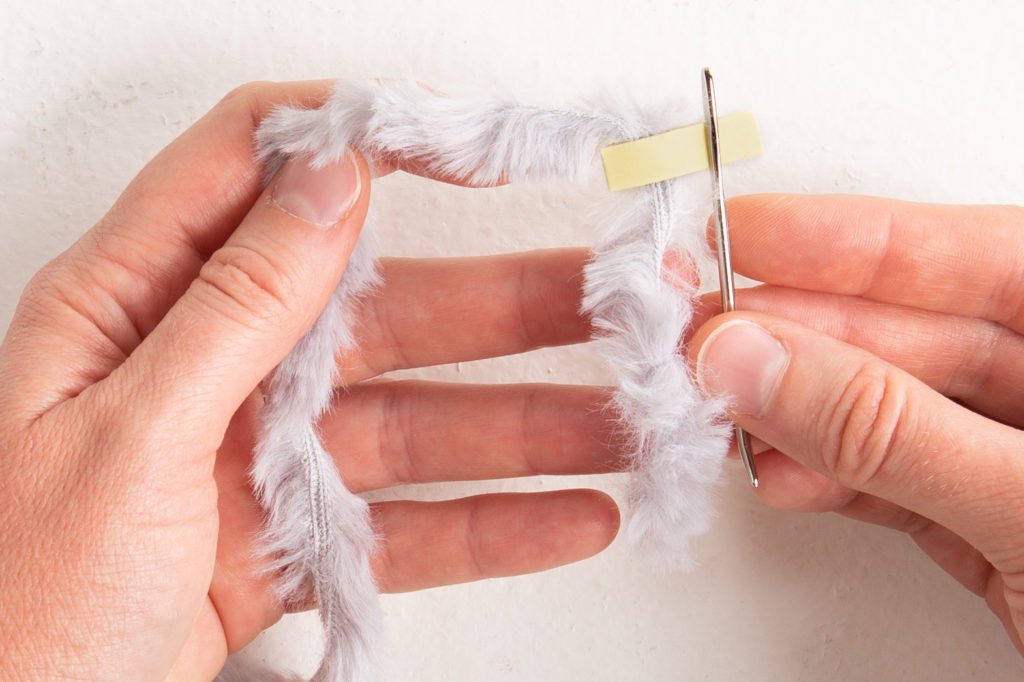 Now thread the paper through the yarn needle.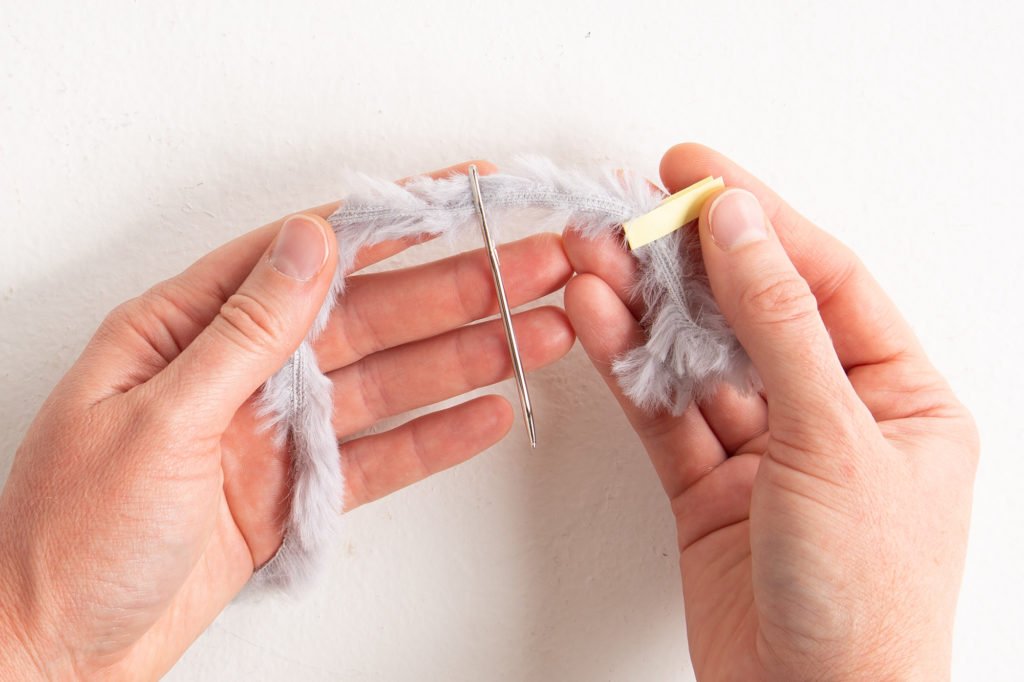 Much easier than trying to thread a strand of fur on its own!
See? That wasn't so hard We hope these tips have helped you feel more comfortable working with Fable Fur. Happy knitting!
Back to Top