Reading Charts
Many knitters find charts intimidating, but once you learn the language of charts, you may discover that reading charts is easier for you than following written instructions.
Charts are a wonderful visual aid for those who get lost using written patterns. The majority of patterns for lace, colorwork, and cabled projects include a chart or two, so chart reading is a valuable skill for every knitter to possess.
Decoding charts
A chart is like a map that illustrates how a pattern will look when it is knit up. Each box on a chart represents a stitch, and every chart includes a legend. The legend defines the stitches or colors that correspond with the stitches on the chart.
It is very important to read through the legend for your chart before you begin. Stitch symbols are not universal! What represents a knit stitch in one chart could be a purl on another.
Chart reading in the round
If you are knitting a pattern in the round, you will read the chart from right to left on every round. For instance, on the lace chart below, you'll notice that all of the rounds are marked with numbers on the right-hand side. That usually indicates that you will begin each round on the right-handed side.
In this example, you knit every stitch across the first and second rounds. In round 3, you knit 2 stitches, knit 2 together, yarn over, knit 2 stitches, knit 2 together, yarn over, and then keep repeating all those stitches to the end of the round. Then you would begin on the right side of round 4 to continue in the pattern.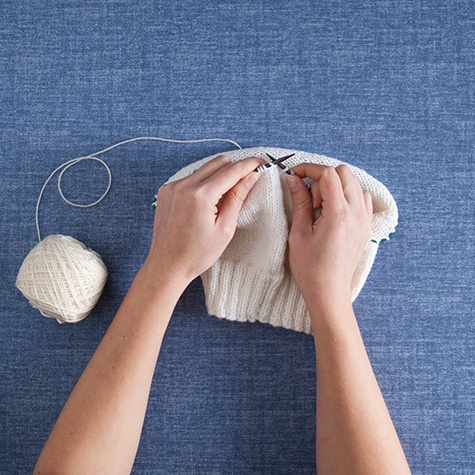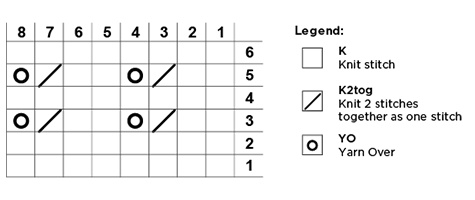 Chart reading with flat knitting
When you knit a project flat, you knit back and forth, turning your work each time you finish a row. In this type of chart, you'll notice that the numbered rows alternate between the left and right hand sides of the chart. This indicates that you begin with row 1, on the "right" side of your work, and you read from right to left. After you finish row 1 and turn your work, you begin reading the chart from the left side, where the number "2" is. You work from the opposite side of the chart to compensate for the fact that you are now working the "wrong" side of your knitting.
Take note that the legend for the stitches is worded differently at this point. Since you're working both the "right" side and the "wrong" side of your knitting, a symbol on the chart may have a different meaning depending on which row you are completing. For example, a blank box will be knitted on the "right" side (odd rows) and purled on the "wrong" side (even rows).
All Rows Shown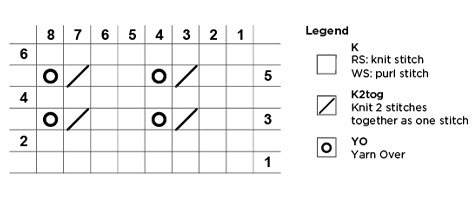 Some charts show all rows, like the chart above. Other charts only show the "right" side of a chart, like the chart below. This is usually because the "wrong" side is the same every time. For example, in many lace patterns, all of the stitches on the "wrong" side are purled or other simple instructions. You can tell if the chart is omitting wrong-side rows because there will be text instructions for those rows, and the numbers on the sides of the chart won't be consecutive.
Right Side Rows Shown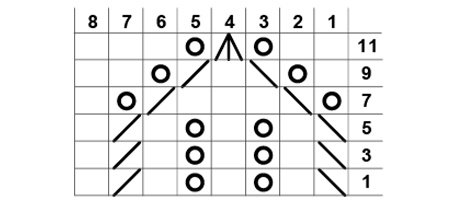 Tips and tricks
One of the trickier aspects when you begin knitting from charts is keeping track of where you are. Here are a few suggestions to help you keep your place.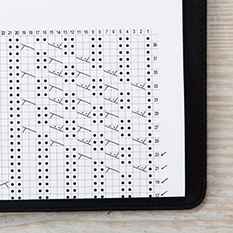 Make check marks along the side of the chart so you can tell at a glance which rows you have completed.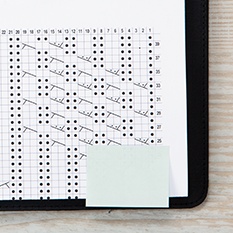 Use a post it note to cover rows you've already completed and move it up as you go.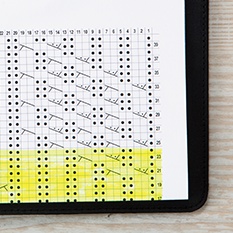 Use a highlighter to highlight the row you are on. This is a nice option because it's transparent, so you can still see the overall pattern of the chart.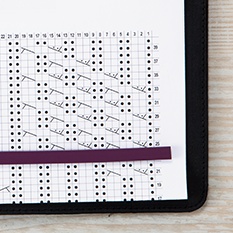 A Chart Keeper is portable and has a magnetic backboard to hold your pattern in place. As you knit, you block off the rows that you finish with additional magnets.
Lace charts
When you are knitting from lace charts, you may encounter a few idiosyncrasies that are less common in other types of charts. Many lace patterns involve decreases to eliminate stitches and yarn overs to restore them. However, there may be some rows where you have fewer stitches than previous or future rows. When this happens, you'll see that some of the boxes on the chart are blacked out - you don't need to do anything special when you see this. Just knit the number of stitches designated for that row.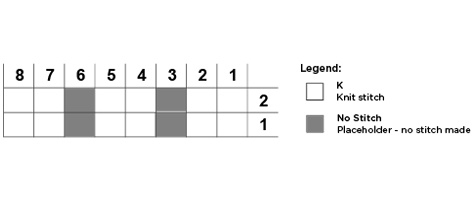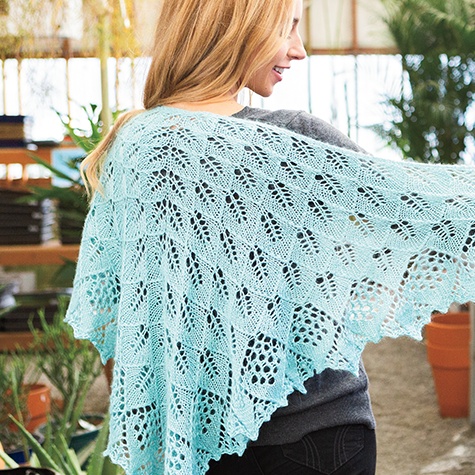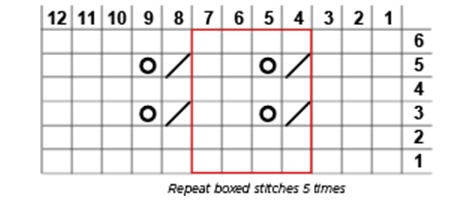 About repeats
Patterns may feature a repeat section that is duplicated a specific number of times to create a desired width or length. Repeats are typically indicated by a bounding box or frame as in this example. In this chart, you will see some stitches will be repeated 5 times (stitches 4-7 will be worked five full times before moving on to workstitches 8-12).
Pro tip: When you work repeat sections, place a marker each time you begin the repeated stitches. This allows you to effortlessly count your stitches and quickly identify mistakes.
Colorwork charts
Most colorwork is knit in stockinette,f so your chart defines which colors to work with, not the stitch type. Because part of the fun of colorwork is selecting your own colors, designers usually don't assign a specific yarn color in the legend. Instead, the colors on the chart are designated as the main color (MC), which is usually the one used most in the project, and contrasting colors (CC).
For colorful projects, like Fair Isle or most intarsia, you will have multiple contrasting colors. The colors are usually assigned a corresponding number, like C1 (Color 1), C2, and so on, usually in order of appearance in the pattern.
Pro tip: When you're working with colors that are similar, write the name of the yarn color on the side of each row so that you don't mix them up.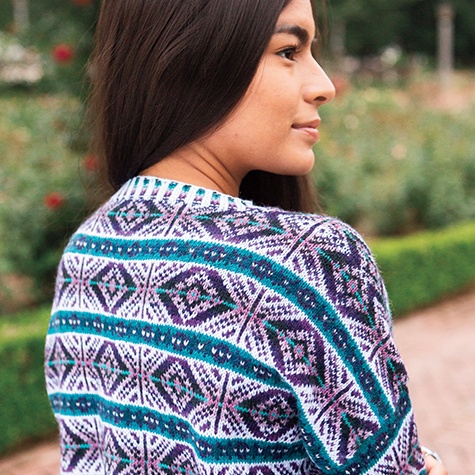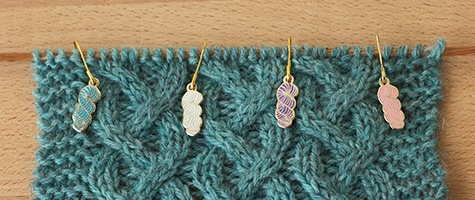 As in lace charts, you often see repeat sections or a whole chart that is meant to be repeated in colorwork patterns. For example, if a chart is only 4 stitches across and the section has 40 stitches total, you will work that chart 10 times to complete one row.
Pro Tip: Using stitch markers between each repeat makes it easy to see where you left off.
If you find charts daunting, start small. A hat, fingerless mitts, or even a dishcloth can be the perfect first project for following a chart. Look for a pattern that only combines knit and purl stitches or only uses two colors. Once you get the hang of it, you may find that you prefer reading charts to using textual instructions!
Back to Top